Natural Forests and Wildlife
The rich and varied wildlife and the equally diverse jungles can be considered as two of Sri Lanka's purest gems. The island has an exotic variety of wildlife. About 13% of Sri Lanka's land surface or in other words an area of 8500 Sq Km is designated as protected wildlife areas. The jurisdiction of this entire area comes under the Department of Wildlife Conservation, which administrates and serves as the primary authority on all matters concerning wilderness areas and their fauna.
National Parks are bit different from Wild Life sanctuaries which allow free movements. You need to obtain permission and a guide provided by the park to enter the site.
As at today, there are about 21 areas designated as National Parks in the Island and most of the wildlife is concentrated within these areas. The two primary parks are known as Wilpattu and Yala (Ruhunu).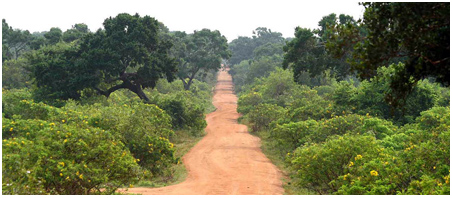 Yala National Park
Distance from Colombo: 309 km
Yala National park also known as Ruhunu National park is situated in the dry zone. The Park can be visited via the town of Tissamaharama in the Hambantota District of the Southern Province. Read More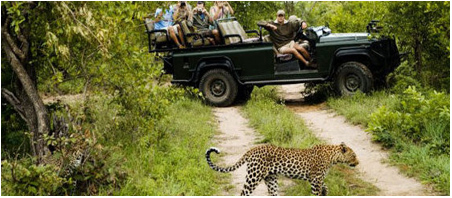 Wilpattu National Park
Distance from Colombo: 180 km
Wilpattu is the largest National Parks in the island covering 131,693 hectares and is situated in the northwest coast dry zone. The park is located 30 km west. Read More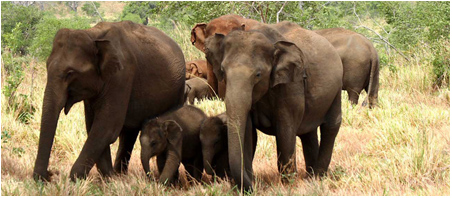 Uda Walawe National Park
Distance from Colombo : 230km
Situated southeast of Colombo, a 4 hour drive will take you to the Uda Walawe National Park. This park - which lies within the Ratnapura and Monaragala Districts - acts as the catchment to the Uda Walawe Reservoir and is located in the Dry Zone. Read More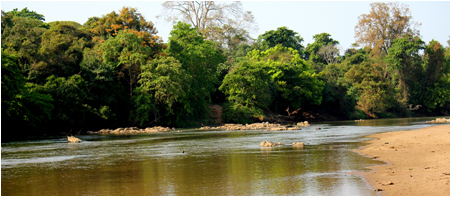 Wasgamuwa National Park
Distance from Colombo: 200km
Wasgamuwa National Park lies within the Polonnaruwa and Matale Districts. It has the Mahaweli and Amban Rivers at its eastern and western borders and covers an area of approximately 39,000 hectares. The park is predominantly covered by tropical, evergreen forests, grasslands and wetlands. As the park was opened in 1948 and being relatively new,... Read More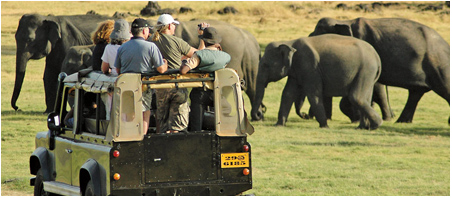 Minneriya National Park
Distance from Colombo: 225km
Minneriya, in the Central province is situated right at the centre of the Cultural triangle, between Sigiriya, Anuradhapura and Polonnaruwa. It is famous for the Minneriya tank built by King Mahasen and for the National Park which is a hot spot due to the abundance of Elephants. Read More
Kumana National Park
Distance from Colombo: 391 km
Although the area is joined to Yala on the west side (Block 2), it is cordon-off as a separate national park having a land mass of 18,149 hectares. The park lies on the southeast coast in the Easter province and is accessible from the Wellawaya-Pottuvil Road. Read More
Singharaja Rain Forest
Distance from Colombo: km
This is a biodiversity hotspot located near Ratnapura and is a nature lover's delight. This hilly virgin forest was declared as a World Heritage site by UNESCO in 1989. This is the last remaining original lowland evergreen rainforest on the island and is home to a treasure-trove of endemic species including trees, insects, amphibians, reptiles, birds and mammals. Read More